So, I haven't had a real Blog entry in a while. Yeah, I suppose. I guess it's time. Let me think. I've been promoted at work. That's always good. I'm a lowly GSR no more. Or, at least, not for much longer anyway. Training begins soon. I think they promoted me because of my bow-tie.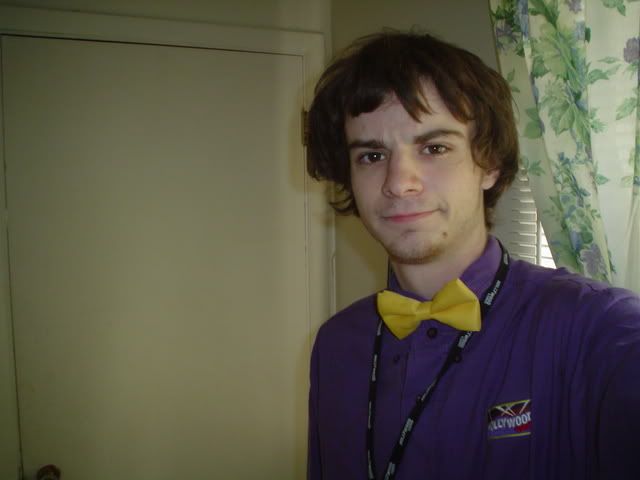 It goes well with the Hollywood Video color scheme. Too bad it chokes.
I haven't really hung out with Nick much lately. It's a shame, especially since he'll be going to Okinawa for 3 weeks on Monday. Here he is in an apparent advertisement for the energy drink that Pat Mendez is trying to sell.
Tommy got a car!!! That's a big one. I've been riding around with him a lot lately.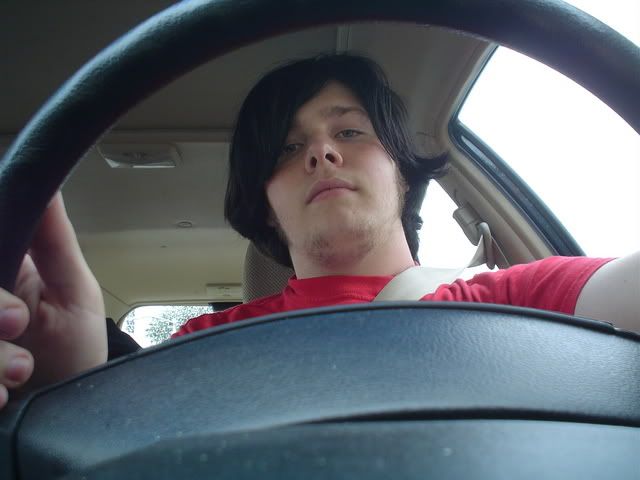 He got a really cool haircut, too.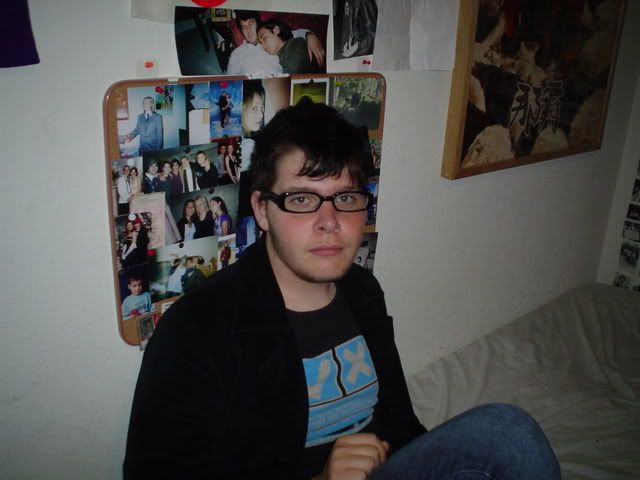 Since this picture, we've shaved a really rad line on the side of his head. It's kind of in the same style of the dude from Ima Robot. Anyway, Tommy's like me in a new version of the Nick, Valerie, and Dylan group; only now it's Paula, Dylan, and Tommy.
Paula. Paula's great. I can't get enough of her. See?!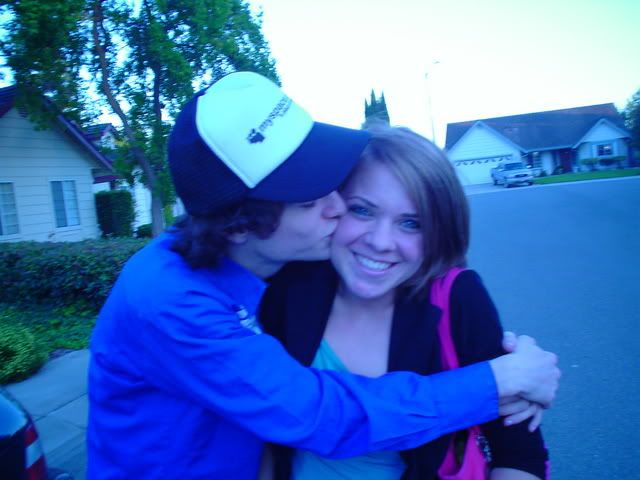 Yeah, I bet you Louisiana folk thought you'd never see a picture like that, didn't you? Anywho, we've been hanging out A LOT lately, and it's been wonderful for every little bit of it.
The other big thing lately is my induction into the Crustacean Devastation. Keyboards are fun. We've been practicing fairly often.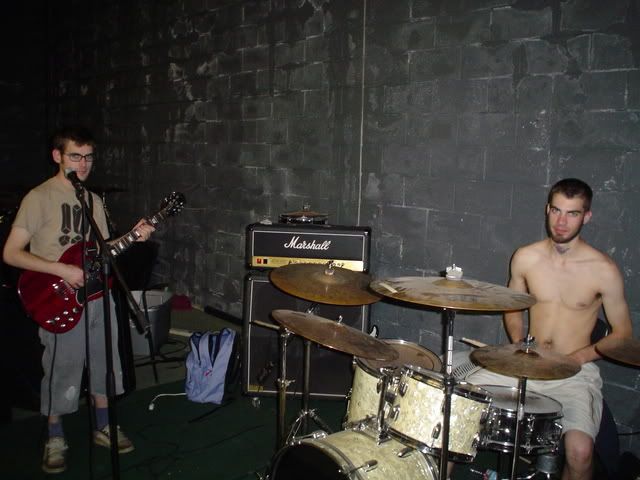 They soooo weren't ready for that picture. However, regardles of preparation for pictures, we ROCK! I'm really excited about this whole thing. I really love the amp I've been using, too.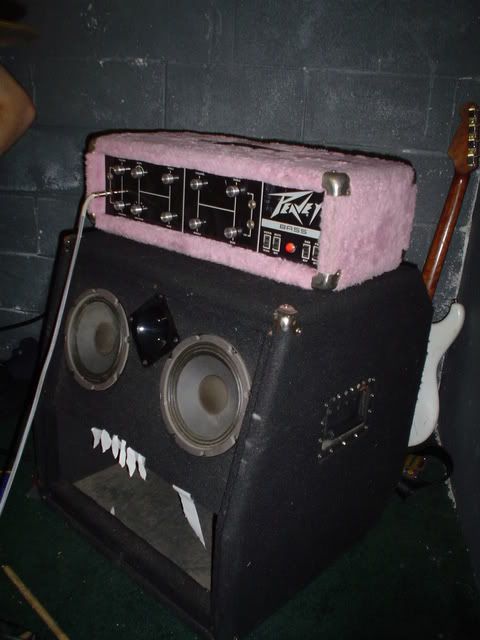 It's a slain robot head. Too bad it doesn't sound too great with the keyboard I'm using. Oh well.
Valerie was just in town. That was exciting, except for the whole only being able to hang out with her for 45 minutes, but it was indeed a most pleasant 45 minutes.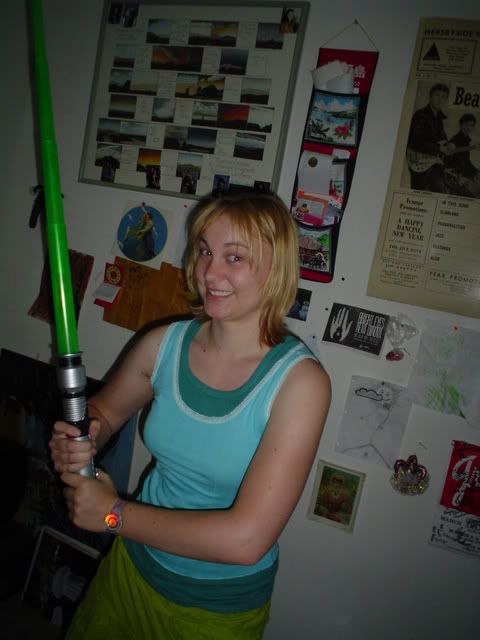 While there, we presented our birthday gift to Nick. It's an iPod Shuffle. He loves it, naturally. He'd better.
The rest of these pictures are just cool pictures of me, Gabe, and Yoda.
Here's me with Smokey the Flower: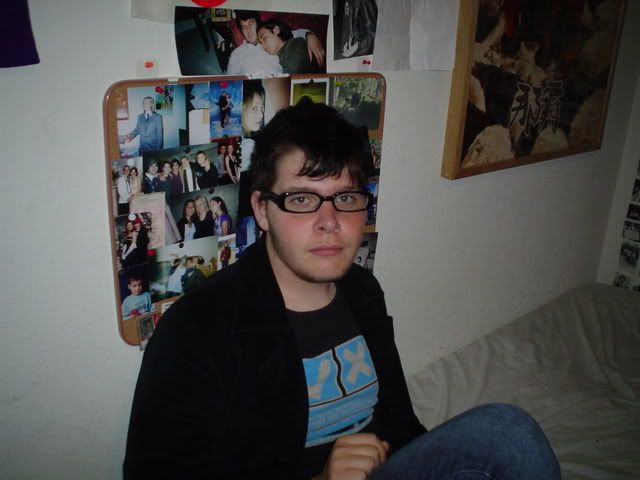 Gabe with his own flower: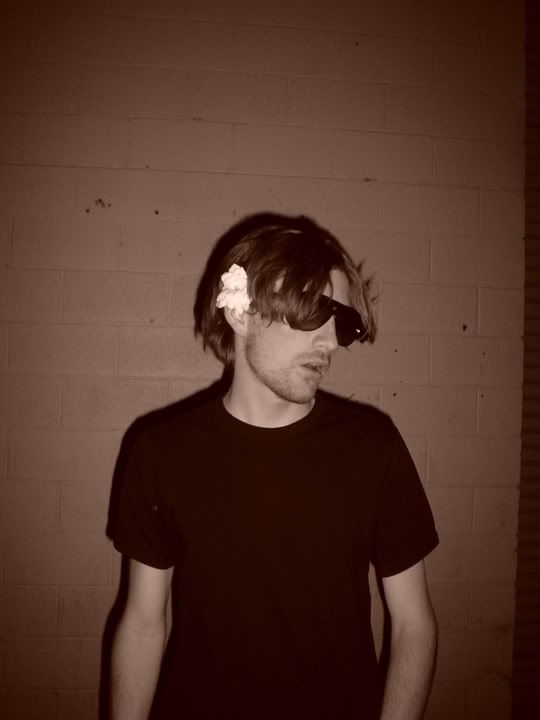 (He looks kind of like the guy from Air.)
E.T. in Matt's vanity mirror: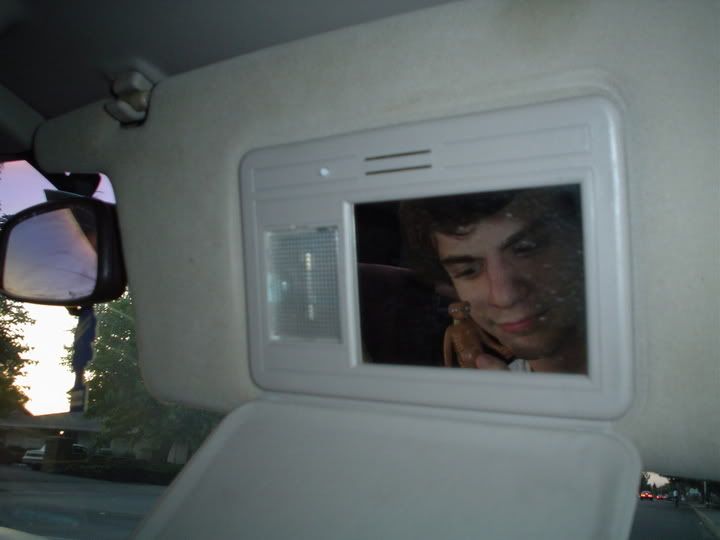 This is me as a Sith Lord: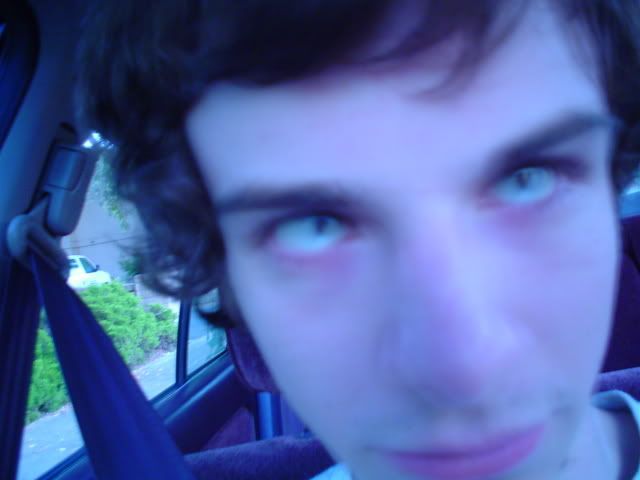 YODA as a Sith Lord: